Location is an important topic in Marrakech…
Indeed. You want a sanctuary during the day but in the night it could be annoying to be too far away from the fun. And like in Dubai also in Marrakech the Four Seasons is one of the very few luxury hotels that has the right answer to this contradiction.
What is the answer?
The best of both worlds. On one hand the hotel is a blissful retreat of 16 hectares with palm trees, lush gardens, swimming and reflecting pools, fountains and floating pavilions throughout. On the other hand it is very close to the Medina and the high-class neighborhood of Hivernage with its posh restaurants and nightclubs.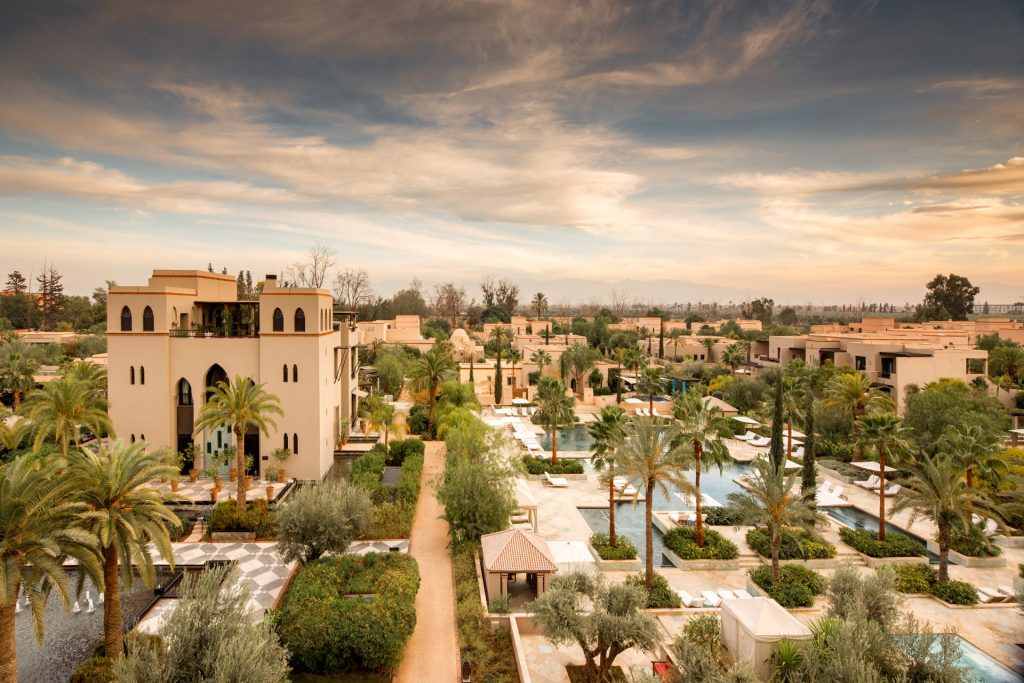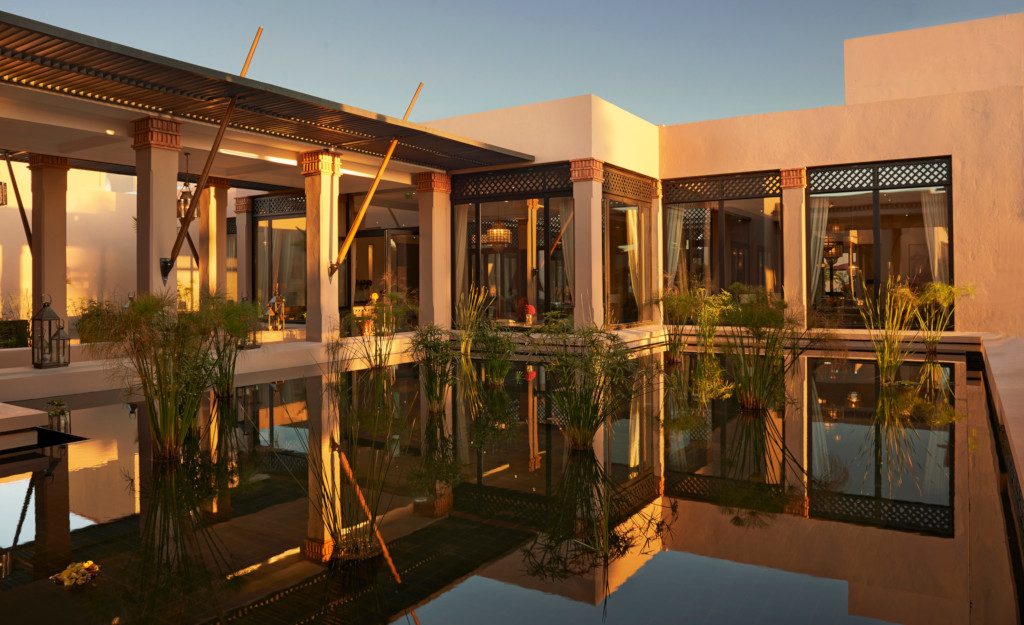 So how does it feel to stay at the hotel?
Inspired by the nearby Medina, main buildings evoke a Moorish palace surrounded by pavilions. This mingles with the notoriously high, internationally renowned service and comfort standards of the Four Seasons group.
Our favorite place in the resort?
We loved our quite corner with two loungers at the adult pool. A perfect place to relax and refresh during the hot days of Marrakech. We stayed for five days but could have stayed longer easily.
How are the rooms? Which one is a good choice?
Again, it is the high standard of Four Seasons, acclaimed among skilled travelers, that you find here. Big luxury rooms with all the comfort you want. Our Pool-View Terrace Room with view over the Atlas Mountains was wonderful. The Patio Suite with Private Pool also seems to be a good idea.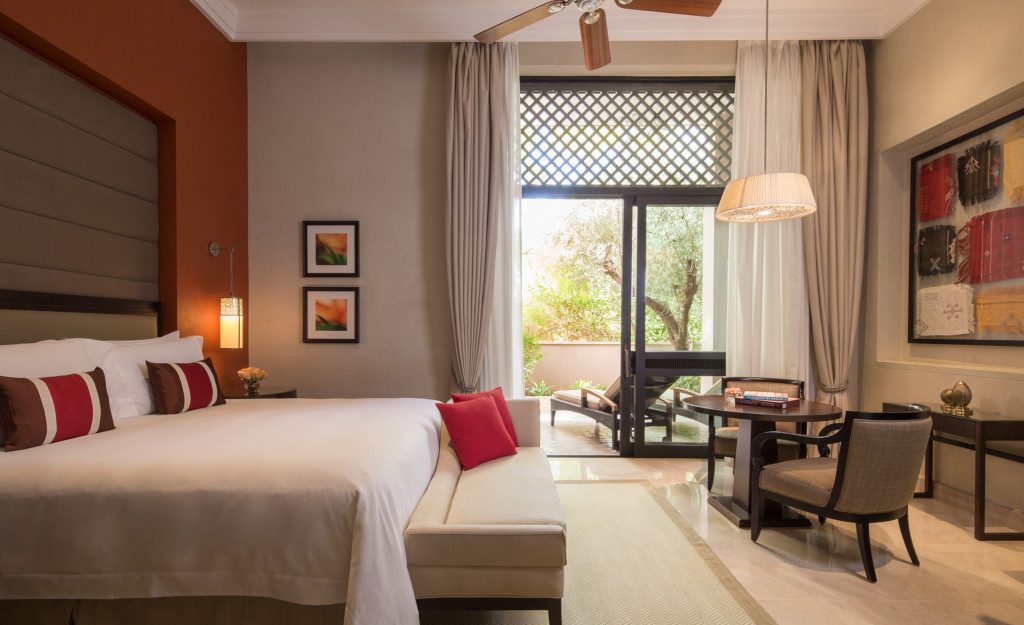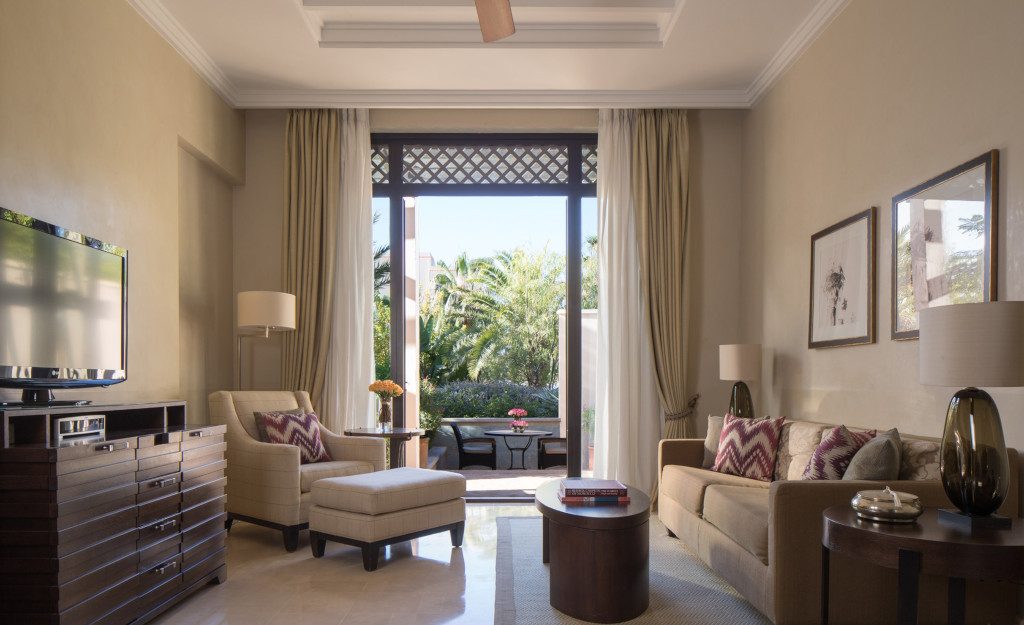 Which places should be booked by the concierge at the moment?
The best of the best? Bô & Zin for dinner in style and Babouchka for party.
The verdict?
Perfectly situated and with the acclaimed standards of Four Seasons, it is one of the best choices in Marrakech.
Four Seasons Resort Marrakech
1 Boulevard de la Menara, Marrakech
+212 524 359 200
fourseasons.com/Marrakech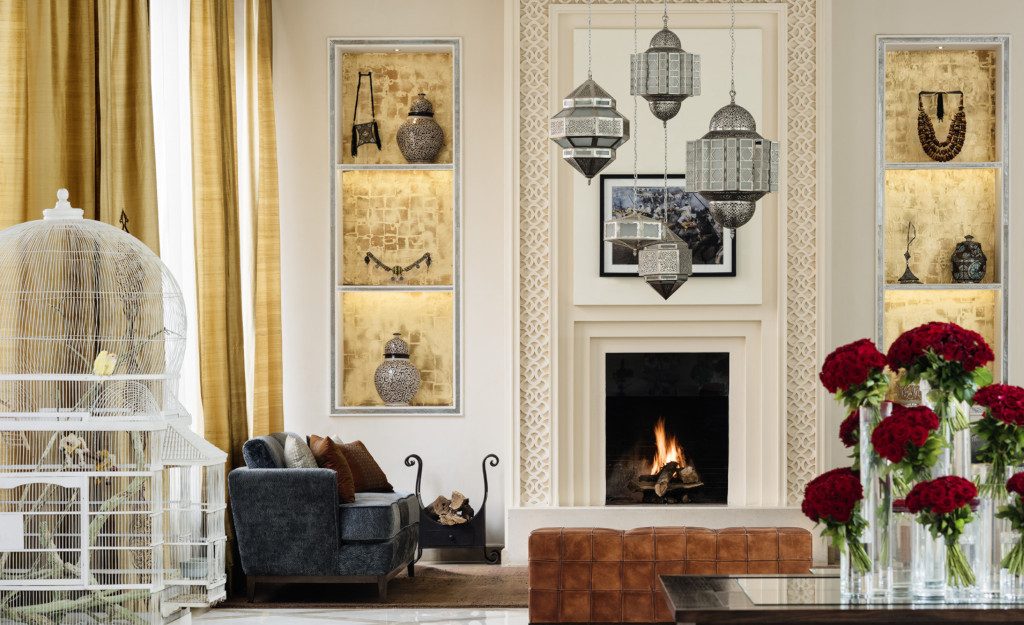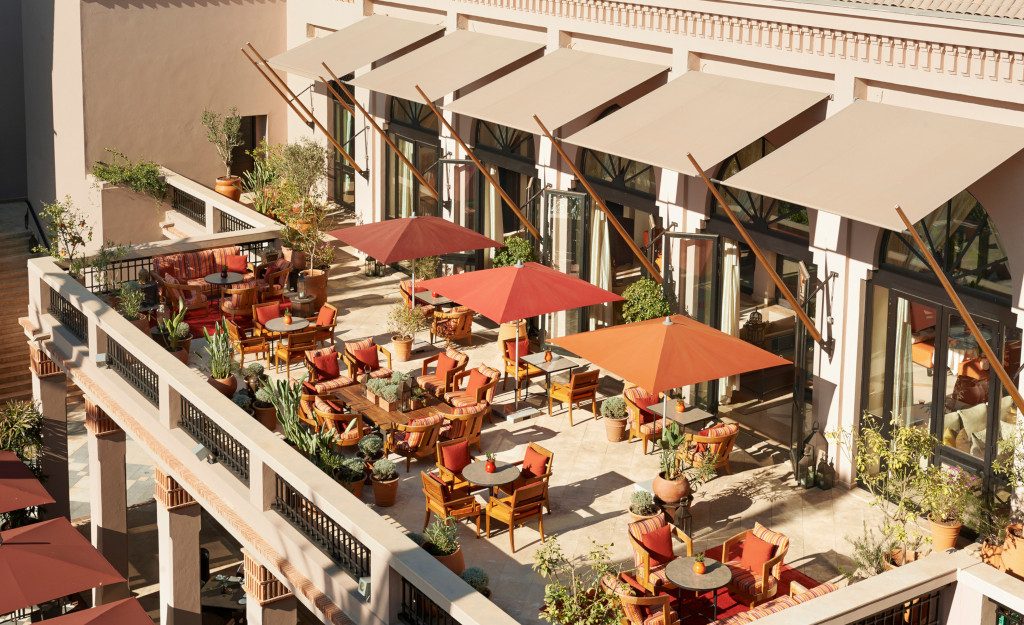 MORE STORIES