Is the new music in VIP clubs a curious misunderstanding?
Since two or three years the VIP clubs around the world seem to change their music concept … Yes, the trend goes more and more from "commercial" to "underground" music. Deep House instead of high-ranked hits.
What happened?
The trend started in Ibiza. David Guetta recently told the Independent: "There were always a very big underground scene in Ibiza … but now it's very interesting to see the VIP customers, the money-spenders, the models… they were always coming to my parties at Pacha. But now they're also going to Solomun or to Marco Carola. There's a trend there, and it's very surprising."
What could be the reason?
The reason is clear. When David Guetta, Kygo and Calvin Harris became mass phenomenon, the VIPs and models did not feel cool anymore when dancing to their music. They were looking for something new and curiously enough found it in the "underground". Now their heroes are Solomun, Marco Carola, Black Coffee, Guy Gerber …; and meanwhile they are playing in the exclusive clubs of Miami, Monaco, Mykonos …
And what's the problem?
There would be no problem if the atmosphere at this VIP "underground" parties would be good. But it is not. "Underground" music works only with "underground" party style. In Ibiza the party is wild and endless, but Miami, Monaco, Mykonos or St. Tropez are see-and-be-seen locations with a different party mood. When you are on site you see that it does not fit.
What is the solution?
The VIP customers, money-spenders and models could ask themselves if they really like the new music. Did I maybe just follow a trend? Isn't it a bit strange that I go to Solomun but still like Kygo songs? Wasn't the atmosphere in the clubs better before? Is this all maybe a curious misunderstanding?
How should the clubs react?
The clubs and their DJs should look at the dancefloor and play the music that create the best atmosphere. Not the music that is considered to be cool.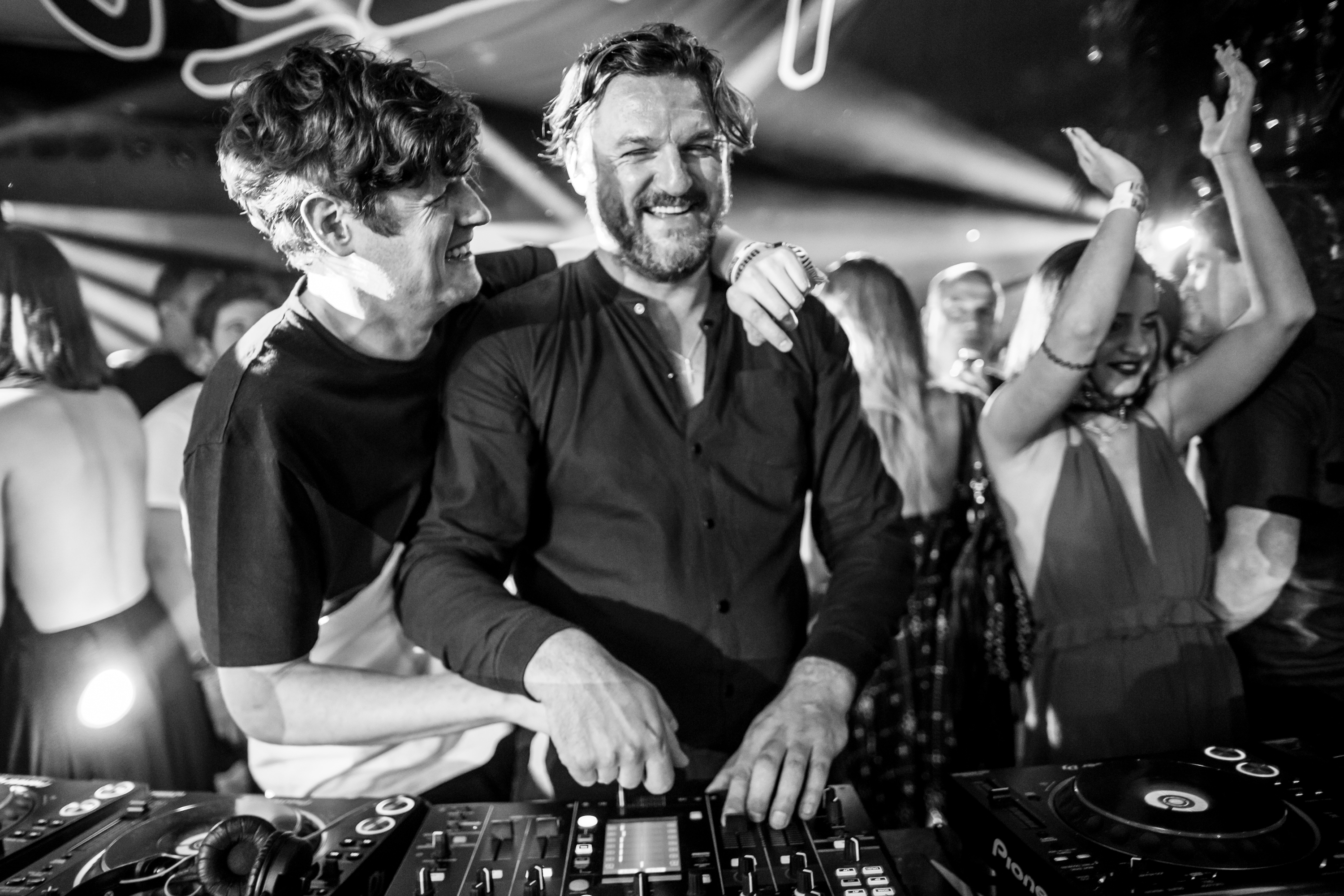 Pictures: Pacha Ibiza, Solomun

MORE STORIES